Homepage
amfAR Awards New Mathilde Krim Fellowship
Researcher Dr. Steven de Taeye will explore how antibodies might be exploited to develop a
cure for HIV.
Curing HIV: The Road Ahead
Read the latest updates on eradicating the virus.
amfAR Cure Trial
Shows Proof of Concept
Combination immunotherapy study
sheds light on curing HIV.
Activate your membership
Let's continue the fight against HIV/AIDS until we have a cure for everyone who needs it.
amfAR, The Foundation for AIDS Research, is dedicated to ending the global AIDS epidemic through innovative research.
New discovery may help those living with SARS-CoV-2 who often fare the worst, including people with untreated HIV.
In a new policy brief, amfAR and the O'Neill Institute discuss what mpox taught us about responding to public health threats.
Smita Nimkar, a researcher in amfAR's TREAT Asia network, explains how improving her data skills as a Fogarty-IeDEA trainee is enriching her research on children living with HIV.
The Loss of an Icon:
Tina Turner Dies at 83
amfAR mourns the loss of global soul superstar Tina Turner, who has passed away at the age of 83 at her home in Switzerland.
---
amfAR, The Foundation for AIDS Research, is one of the world's leading nonprofit organizations dedicated to the support of AIDS research, HIV prevention, treatment education, and advocacy. Since 1985, amfAR has invested nearly $617 million in its programs and has awarded more than 3,500 grants to research teams worldwide.
Watch: Leading the Way to a Cure
---
November 2022 Issue
Innovations
How Many Have Been Cured? A summary of HIV cure, or treatment-free control cases to date.
Published biannually, Innovations provides updates on amfAR's research, prevention, education, and policy initiatives; reports from amfAR-sponsored conferences and symposia; overviews of major HIV/AIDS-related issues; and highlights from recent fundraising events.

Read the latest issue.
---
Research Grants
amfAR utilizes formal requests for proposals to solicit grant applications for both targeted and general HIV/AIDS research. Proposals are then peer reviewed by the Scientific Advisory Committee on the basis of their relevance, scientific merit, and promise. To date, amfAR has awarded more than 3,500 grants to research teams worldwide.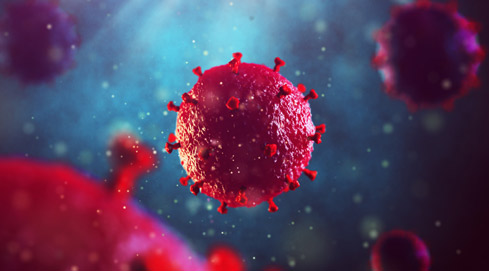 Target Grants
CLOSED:
Request for Synopsis

General Grant Information
Learn how to apply and see what we've recently supported
---
Donate to amfAR: Fuel Lifesaving Research
Make your contribution today and join the fight to #CureAIDS. Your support contributes to the advancement of amfAR's cutting-edge HIV/AIDS research.

Show the world that a cure isn't just possible—it's within reach.
---
Stay Informed
Join our community of supporters and sign up today to
receive our monthly e-newsletter Insights and our biannual magazine Innovations.