Research
Research
amfAR funds highly innovative and sometimes high-risk studies that may lack the preliminary data required by traditional grant makers, with the goal of developing a cure for HIV.
amfAR Awards $2.4M
for Gene Therapy
Cure Research
New grants will advance a range of
innovative cure strategies.
On the Leading Edge of
Cure Research
IAS President Prof. Sharon Lewin speaks to amfAR about her research, progress towards an HIV cure, and the importance of investing in innovation.
amfAR researchers re-engage with anti-HIV CAR T cell therapies by exploring new ways to enhance their activity
Researchers define new ways HIV-infected cells evade targeted attacks
In HIV cures driven by stem cell transplantation, an animal study helps define the importance of immunity in eradicating the viral reservoir.
Research Grants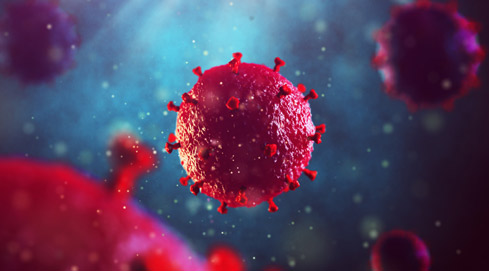 Mathilde Krim Fellowships
Register by:
October 5, 2023, 3 PM EDT

General Grant Information
Learn how to apply and see what we've recently supported
Publications from amfAR Grantees and Fellows
Each month, the findings of amfAR-funded researchers (names in bold) are published in peer-reviewed journals, which are listed below by month of publication. In each case you can click on the "ABSTRACT" link for a brief summary of the research paper as it appears in the journal. In some cases, you can click on the "READ MORE" link to access related articles written for a lay audience by amfAR staff.