Homepage
Curing HIV—
How Far Have We Come?
What are the latest updates on eradicating the virus?
Zero Out the Epidemic—

Not

the Budget

amfAR helps fight to protect HIV/AIDS federal funding.
amfAR Awards $2.4M for Gene Therapy Cure Research
New grants will advance a range of
innovative cure strategies.
$100K MATCH
Empower amfAR scientists to pursue every promising path to a cure.
amfAR, The Foundation for AIDS Research, is dedicated to ending the global AIDS epidemic through innovative research.
amfAR researchers re-engage with anti-HIV CAR T cell therapies by exploring new ways to enhance their activity
amfAR enlists experts to ensure mistakes are avoided in responses to future outbreaks.
The Global Fund could help combat HBV, which affects 176 million people in Asia alone.
---
Innovations
COVER STORY
Sharon Lewin: On the Leading Edge of Cure Research
Published biannually, Innovations provides updates on amfAR's research, prevention, education, and policy initiatives; reports from amfAR-sponsored conferences and symposia; overviews of major HIV/AIDS-related issues; and highlights from recent fundraising events.

Read the latest issue.
---
amfAR, The Foundation for AIDS Research, is one of the world's leading nonprofit organizations dedicated to the support of AIDS research, HIV prevention, treatment education, and advocacy. Since 1985, amfAR has invested more than $635 million in its programs and has awarded more than 3,500 grants to research teams worldwide.
Watch: Leading the Way to a Cure
---
Research Grants
amfAR utilizes formal requests for proposals to solicit grant applications for both targeted and general HIV/AIDS research. Proposals are then peer reviewed by the Scientific Advisory Committee on the basis of their relevance, scientific merit, and promise. To date, amfAR has awarded more than 3,500 grants to research teams worldwide.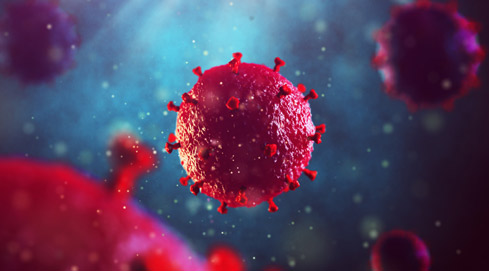 Mathilde Krim Fellowships
Register by:
October 5, 2023, 3 PM EDT

General Grant Information
Learn how to apply and see what we've recently supported
---
Donate to amfAR: Fuel Lifesaving Research
Make your contribution today and join the fight to #CureAIDS. Your support contributes to the advancement of amfAR's cutting-edge HIV/AIDS research.

Show the world that a cure isn't just possible—it's within reach.
---
Stay Informed
Join our community of supporters and sign up today to
receive our monthly e-newsletter Insights and our biannual magazine Innovations.