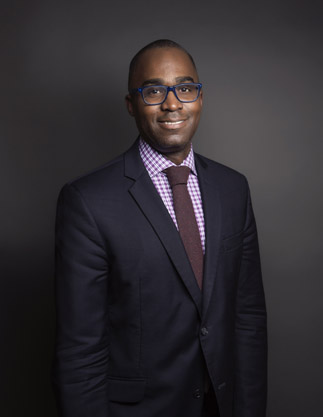 Gregorio Millett, M.P.H.
Vice President and Director, Public Policy
Gregorio Millett is a well-published and nationally recognized epidemiologist/researcher with significant experience working at the highest levels of federal HIV policy development at both the White House and the Centers for Disease Control and Prevention (CDC). From 2009 to 2011, Mr. Millett served as a detailee in the White House Office of National AIDS Policy as a Senior Policy Advisor. In this role, he coordinated the Office's policy and research activities, including HIV prevention policy and the federal-level inter-agency process to develop the National AIDS Strategy. Gregorio Millett is one of three principal writers of President Obama's National HIV/AIDS Strategy. He served on the organizing committee for the Washington, DC, Conference, and was the federal lead in organizing the U.S. government and White House activities around the 2012 International AIDS Conference. Mr. Millett also worked on a diverse array of policy issues during his tenure at the White House, including the elimination of the HIV entry ban that prohibited HIV-positive persons from travelling to or seeking residency in the United States; the temporary suspension of the ban prohibiting federal funding for domestic or global needle exchange programs; and the reallocation of HIV prevention resources by CDC to adopt a new funding formula for state and local health departments that better aligns funding with current disease burden.
Prior to joining amfAR in May 2014, Mr. Millett served as the HHS/CDC Liaison to the White House Office of National AIDS Policy. Mr. Millett has been credited with changing the underlying assumptions among researchers of observed HIV infection disparities among black men who have sex with men (MSM) and is widely recognized as one of the first researchers to show no protective effect associated with male circumcision for MSM. Highlighting these accomplishments, Mr. Millett was honored with a scientific profile in the prestigious medical journal The Lancet in 2012 and he published two well-cited studies in The Lancet that same year. Mr. Millett has published over 40 peer-reviewed research papers in leading, health policy and public health journals such as Journal of the American Medical Association, AIDS, American Psychology, and Health Affairs. He also co-authored a health policy paper with Dr. Anthony Fauci, former Surgeon General of the United States Dr. Regina Benjamin, CDC Director Dr. Thomas Frieden and the Assistant Secretary of Health Dr. Howard Koh. Mr. Millett's research has been covered in major media outlets such as Time magazine, The New York Times, The Washington Post, and The Wall Street Journal.
Mr. Millett has a Bachelor of Arts degree from Dartmouth College and a Master of Public Health degree from the University of North Carolina at Chapel Hill.
Photo courtesy of The Black AIDS Institute.