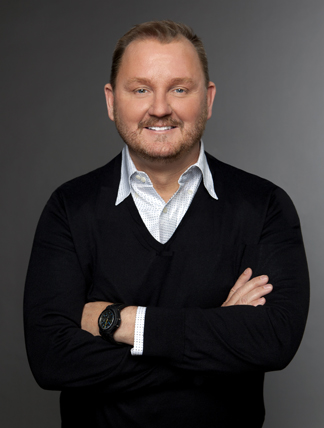 Kevin Robert Frost
Chief Executive Officer
Kevin Robert Frost joined amfAR, The Foundation for AIDS Research, in September 1994 and has served as the chief executive officer since March 2007.
In February 2010, Mr. Frost was appointed by President Obama to the Presidential Advisory Committee on HIV/AIDS (PACHA), which is charged with providing guidance and recommendations to the administration on the U.S. government's domestic and international HIV/AIDS prevention and research programs.
Mr. Frost served as a member of the international advisory committee for the XIV International AIDS Conference in Barcelona, Spain, and was a member of the Scientific Committee for the XVI International AIDS Conference in Toronto, Canada, in August 2006. He has served on the advisory panels for three U.S. Food and Drug Administration hearings on a new drug application for Chiron Corporation's ganciclovir implant; a new drug application for Gilead's cidofovir; and a review of the application for fomivirsen sodium. He has been published in The Lancet, Journal of Clinical Epidemiology, Journal of AIDS (JAIDS), Journal of Infectious Diseases, and The AIDS Reader.
As vice president, clinical research and prevention programs at amfAR and later, vice president, global initiatives, Mr. Frost worked extensively in Asia, where he facilitated the development of amfAR's TREAT Asia program. This network of more than 50 hospitals, community clinics, NGOs, and healthcare facilities works together with civil society in 17 countries to build the capacity necessary for scaling up treatment efforts in the region.
Prior to joining amfAR, Mr. Frost served as the inpatient care coordinator of the AIDS program at New York City's Bellevue Hospital. Previously, he was a research assistant at the New York University Medical Center where he worked primarily on clinical research studies of cytomegalovirus retinitis in people with HIV/AIDS.
For a downloadable version of this bio in PDF format, click here.